Stria is the third product from drawing and writing tool experts, Makers Cabinet. Stria exemplifies Makers Cabinet's ethos: to listen and respond to our community's wishes.  That is why we have designed, at your request, a folding ruler of the highest calibre. 
Stria is elegant, durable, and enjoyable. Its versatile mechanism makes it perfect for sketching or drawing either at home, in the studio, or on the go. Stria builds from the ruler's time-honoured seamless straight lines. It measures from edge to edge in metric and imperial. Stria has the added functionality of offering haptic feedback at essential angles. Like all Makers Cabinet creations, Stria is designed to last a lifetime.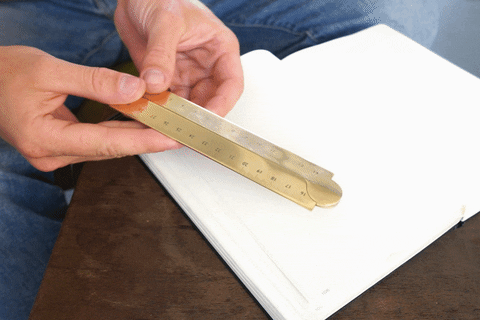 Over the past few months, we have been working hard to materialise our vision. We are very proud of the result and are confident in our capacity to produce Stria with the highest care and quality. 
Stria will be CNC machined and hand-finished in collaboration with our longstanding manufacturing partners. It will be packaged in a recyclable and durable cardboard box. 
Stria will be available for pre-order on August 11th on Kickstarter!  Please join us in bringing your newest creation to life by following the link below.